Back to Product Listing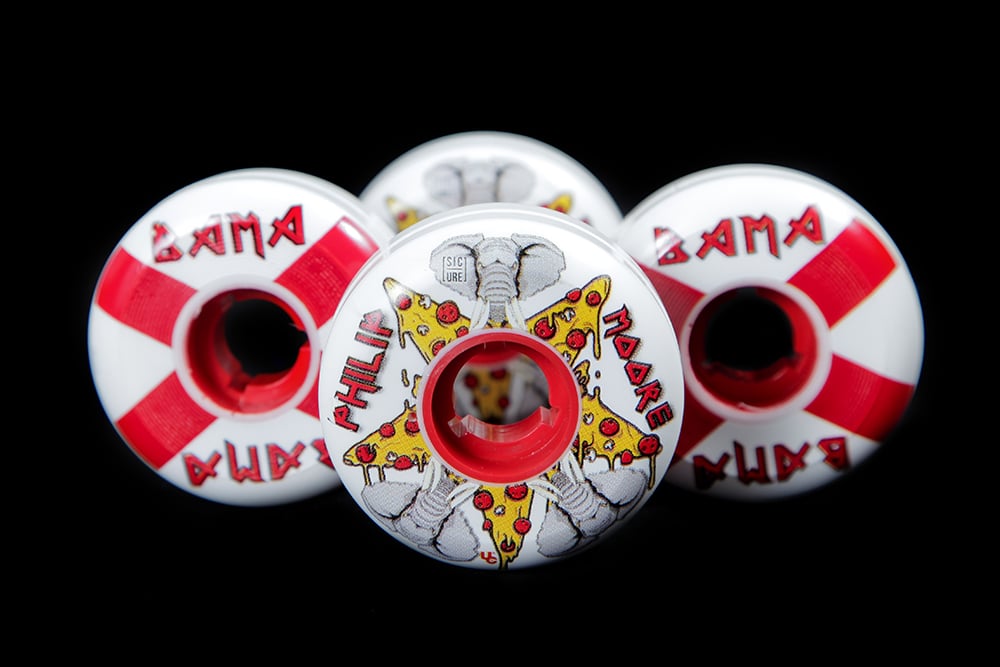 Philip Moore receives his much deserved pro wheel. Philip has been killing it for years with some of the most relaxed style and mind boggling technicality. His wheel graphic fits his personality perfectly, we pay tribute to Phil's infinite love for pizza and sweet home Alabama.

With a squared profile on a 58mm wheel and a tough as nails 92a hardness this will be the perfect wheel to keep you rolling good on all terrains.